We teach how to consistently generate great returns from the stock market while minimizing risk.
Enhance your skills.
Secure your future.
Live your dreams.
Become a Master Chartist
Learn to train your eyes and mind to instantly see high probability chart patterns. Developing the skill-set to quickly scan through numerous charts is Key to successful trading and investing.
LIVE! Buy & Sell Alerts
Join Patrick in our VIP Twitter Feed where Pat posts charts, videos, commentary, answers questions and calls out live buy and sell alerts during market hours.
The Key List
Created daily, The Key List contains Stock and ETF high probability technical setups. Beginning with good fundamentals and moving to technicals, Pat prepares a list of the best of the best.
Ask Pat
A favorite among VIP Members is our Ask Pat page. Pat's extensive experience and skill-set, coupled with his sincerity to help, makes this page one that is visited quite regularly by our members.
VIP Exclusive Videos
Gain access to our expansive video library. We are a video-based educational service. We don't simply tell you how to do something; we immerse you in the process, in detail, via video.
The MAXLIST
This list is Pat's go-to list of franchise stocks. Nobody else does what these companies do as well as they do it. Institutions are compelled to own these stocks in their portfolios. In short, MAXLIST stocks can move!
About Pat Walker
I was born in St. Louis to my mom, dad, and a brother 2 years older than me. Growing up, I was fortunate to live very close to both sets of grandparents. That closeness instilled in me the importance of family, of close relationships, and of memories.
My mom was a stay-at home mom and did a great job raising us. Dad owned a hardware store, where I started working on Saturdays when I was 14. This gave me great experience working with the public and learning plumbing, electrical, and paint! I already had a decent sum of money in savings from cutting yards. I loved the "act of saving" and still do.
I enjoyed high school and enjoyed learning. I loved learning even more in college; in fact, I thrived on learning new things, from business, to music, to psychology. I did research for professors and helped in the classrooms, where I quickly developed a love for teaching. Thankfully, I did well enough to earn a Graduate Assistantship through graduate school, allowing me to actually save money during college.
Read More About Pat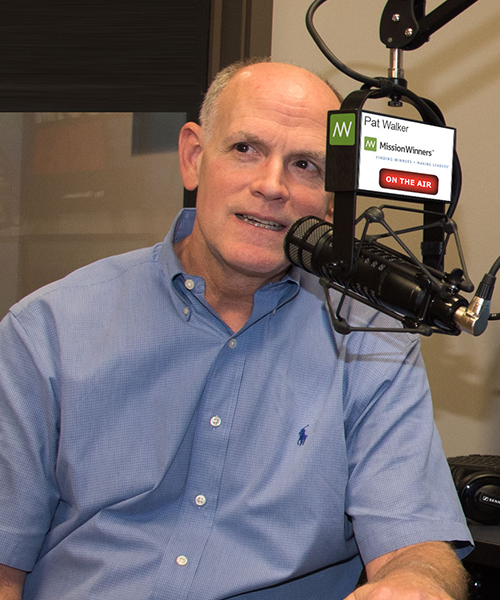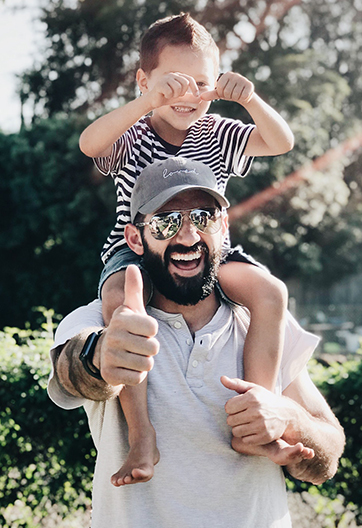 Thank you for visiting Mission Winners. This site is for you; it is about you. Your goals, your dreams, your desires to provide for yourself and your loved ones.
My goal is to educate you so you can systematically screen for stocks, organize them in logical lists, and know exactly what to look for in the chart and fundamental information. I will educate you on what to look for in winning stocks by constantly looking/studying past winning stocks. We will tear apart the chart pattern. Looking carefully at both price and volume. More importantly, you will know & understand the relationship between price and volume.
You will see "strength" others do not see. You will see "weakness" others don't see.
I love to learn. I love to teach. I love to inspire. I love to help. That is why I'm here. I'd love to work with you and for you. I promise… it will be fast, and it will be rewarding! – read more about our goal here.